How to manage perfectionists; Mentor them on human knowledge and experience through trial and error.
Gepubliceerd: Tuesday 09 June 2020
hits: 10105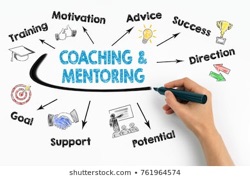 In the last year, I met more "Millennial" clients who experience stress through their own perfectionism and fear of failure.
Do you lead millennials? Then you can help them put this conviction into perspective.
Be a mentor! Create an organizational culture in which they can learn from mistakes. Gaining responsibility to develop their professionalism and control options to adapt their working conditions to their lives. The more flexible the boss is, the more motivated and loyal millennials are to their employer. Persistent myths are circulating. These young ones would be spoiled and impatient and would not accept authority. In reality....
these young people are under extremely high pressure. They don't just impose it on themselves. The step towards financial independence is greater for young people than it was for baby boomers. Fixed contracts are not self-evident nowadays and living is expensive. In addition, they often have a distorted image through social media that "everything has to be perfect".
Rising pressure to perform and the insight that human knowledge and experience are part of the formula for success in business have systematically increased the importance of mentorship. Support them on human knowledge and experience through trial and error.
In general, mentorship is a long-term relationship and a mutual learning process. The mentor needs information and experiences because the main task exists to guide the mentors in his / her growth processes and also to test self-growth. The responsibility is mutual and individual.