What It Really Means to Be Authentic
Gepubliceerd: Tuesday 30 December 2014
hits: 30319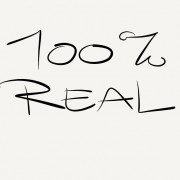 Authenticity is about enjoying a new sense of freedom to be who we really are—ourselves, natural and without a mask in our relationships, our work and our life. It takes courage, commitment and depth to:
Look within ourselves
Tell the whole truth (even when we don't want to)
Be vulnerable
Admit, own and share our true thoughts, feelings, desires, insecurities, passions, embarrassment, dreams and more
However, being open and real about all of these things (and more) is what it means to be authentic in life.

In order to utilize the power of authenticity in your life as a way to enhance your relationships, increase your fulfilment and empower yourself use these five key principles.
know yourself
transform your fears
express yourself
be bold
celebrate who you are