Coachable or non-coachable?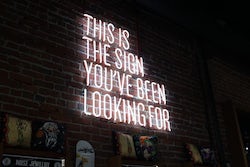 Executive coaching can help you develop your fullest potential, make you aware that there should be an alignment between the company you work for, your personal values and the purpose why you work. Here are seven core characteristics that differentiate leaders who evolve through coaching from those who don't.
• Openness to experimentation; taking risks.
• Ability to look beyond the rational; like looking at fear, anger, irritations and pride.
• Willingness to take responsibility; you can shape your future.
• Capacity for forgiveness; stop defending that you were right.
• Self-discipline; let go of ways of thinking that made you successful in the past.
• Ability to ask for support; share goals and listen out of curiosity and learn from others through asking feedback.
• Invest in time and effort.
Expect that the experience will cause you both excitement and some anxiety, and be ready to have an honest conversation with your coach about which characteristics are challenging for you.
You may find that you're not yet ready to get the most out of executive coaching, or you may gain insight into what it will take for you to meaningfully develop as a leader.
(c) IMD Business School